My partner, Paul Lorinczi, left Professional Blog Service in 2013 and went to work for Lloyds of Indiana, a former client of ours. I'm pleased to be able to share this guest post written by Garry Jones, owner of Lloyds.
Years ago, Professional Blog Service came to us and suggested we start blogging to support our eCommerce site. We are an online retailer of Print Finish Equipment. We supply print shops and small offices with things like binding machines, binding supplies, laminators, laminating supplies and some larger equipment like uv coating machines and the uv coating fluids that go with them. It's pretty boring stuff, yet highly technical. We were skeptical like most people. You would not think that blogging would be worth doing, but it ends up being a primary driver of traffic.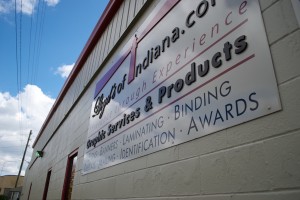 Professional Blog Service set us up with the Print Finish Blog. It was one of the best things we ever did. The Print Finish Blog is one of the biggest referrers of traffic to our eCommerce site. We offer tips on servicing laminating machines, how to best manage your uv coating machine, what uv coating fluid works best. We try to help people assess the cost of operating certain machines and their economic benefits for automating. See, many buyers are looking for in-depth knowledge of how their purchase could benefit or not benefit their business. Bombarding people with marketing material only will not help them in the end.
So, what is the benefit? The majority of traffic to the Print Finish Blog is through organic traffic. Since, people searching are using long tail keywords, the blog content gets good positioning in the search engines. While most of the content is non-marketing, the blog does provide links to the lloydsofindiana.com website. So, on average, we can get 25% of our traffic referred from our blog properties in addition to organic traffic. Often times, those blog visitors end up becoming customers. They tend to be buyers. The one constant that is true today as it was 10 years ago, buyers use keyword phrases, shoppers use keywords.
The Print Finish Blog has been good for business. Blogging for eCommerce can help find those buyers out there. It pays to become an authority in your space. Professional Blog Service helped us see the light years ago and it has paid off.