Erik Deckers is the owner and President of Pro Blog Service, a content marketing agency in Indianapolis.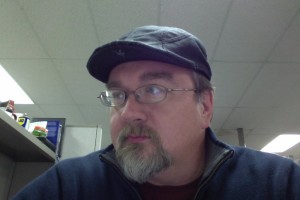 Erik co-authored Branding Yourself: How to Use Social Media to Invent or Reinvent Yourself (Pearson, 2nd. ed. 2012), No Bullshit Social Media: The All-Business, No-Hype Guide to Social Media Marketing (Pearson, 2011), and The Owned Media Doctrine (Archway Publishing, 2013). He also helped write Twitter Marketing For Dummies. He is currently writing a fifth book.
Erik has been blogging since 1997, and has been a published writer for more than 27 years. He has been a newspaper humor columnist for over 20 years, and is published in 10 newspapers around Indiana. He is also an award-winning playwright, both for stage and radio theatre.
Erik frequently speaks about blogging and social media, especially as it relates to personal branding, small business marketing, crisis communication, and citizen journalism.
Erik is a graduate of Ball State University with a B.S. in Philosophy and an M.A. in College Student Personnel Administration. He is married with three children, and lives in Orlando, FL.
Find Erik on:
Summary