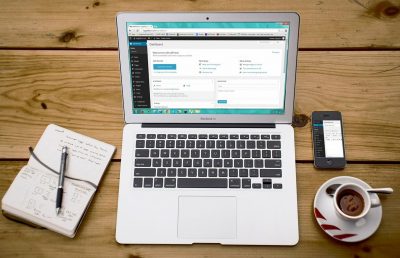 Do you want to improve your search engine ranking and impress your clients? Do you have a content marketing strategy, or are you shooting from the hip? Have you thought about how a business blogging strategy can help your company?
Business blogging and content marketing help companies boost their search engine rankings, as well as make them look like experts in their field.
We've worked with companies in finance, financial technology, supply chain logistics, software, cloud computing, manufacturing, marketing, and SaaS, just to name a (very) few. We've worked with over 140 different clients in a variety of different fields, and if we haven't worked in your field, we can probably see it from where we're standing.
Business blogging and content marketing WORK
Content marketing is the foundation of a successful digital marketing campaign, and it's the ideal hub for your online presence. Everything you do should go out on social media and bring people back to your blog and website.
The problem is, blogs take a lot of time to write, edit, and promote. Even if you're a good writer, it can take you 2 – 3 hours to produce a single blog post. And you ideally want to publish one or two blog articles a week.
But a business blogging service like Pro Blog Service could help. (It's in our name, after all!) We can write your articles and free up your time to do the things you do the best.
Like we always say: We do the work, so you can go to your meetings.