Maybe it's because I'm getting older, but today's music isn't as good as it was when I was growing up. It lacks soul and depth and is not nearly as good as the stuff I grew up listening to.
My parents said the same thing about my music, only I have science to back me up.
According to a new study from Scientific Reports, researchers performed a quantitative analysis of nearly 500,000 songs. What they found is that since the 1960s, music has decreased in timbre (sound, color, texture, and tone) and pitch (chords, melody, and tonal arrangements). What it has increased in is loudness.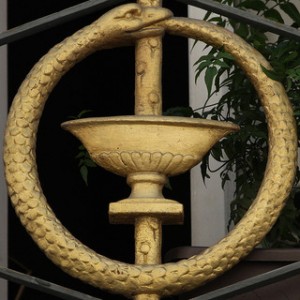 It's understandable. Artists like the Beatles, the Rolling Stones, Led Zeppelin, and Jimi Hendrix were pioneers in music. What they did took real artistry. But as record companies decided what we would hear on the radio, and signed artists who are marketable rather than talented, music has become so homogenized, groups like Nickelback are considered "pretty good," while songs like "Call Me Maybe" and "Baby" go gold.
If you've ever thought today's music all sounds the same, you're right. And it's not because you're getting old.
It's Happening To Our Content Too
This sin of sameness is happening to the rest of our popular culture. Movies are predictable and identical — hell, they're remaking movies that aren't even 30 years old. Books are formulaic and characters are painted from the same palette (food-obsessed mysteries starring female detectives who are also chefs and have rich divorced friends overrun my library's shelves). Every TV comedy tries to be Friends or Cheers.
Even the online content we create resembles each other's.
Part of this is just the sheer coincidence of big numbers. If you and I each write a blog post about blogging lessons we've learned from watching Tennessee Tuxedo, that's a pretty big coincidence. Until you realize that with a few million bloggers, it's more surprising that two people don't write about it.
A bigger part of this is laziness and a lack of creativity.
Too many of us draw inspiration from each other, like some Ouroboros. David writes something that Sheila likes, so she writes about it. Helen likes what Sheila wrote, so she responds to it. Meanwhile, Steve is inspired by Sheila and writes his own interpretation. Of course, David is a big fan of Steve's, so. . .
Ouroboros. The snake that eats its tail.
Very few people are able to come up with a shiny new idea at all, whether it's movies, books, TV shows, or blog posts. As Mark Twain said in his biography:
There is no such thing as a new idea. It is impossible. We simply take a lot of old ideas and put them into a sort of mental kaleidoscope. We give them a turn and they make new and curious combinations. We keep on turning and making new combinations indefinitely; but they are the same old pieces of colored glass that have been in use through all the ages.
Be Original. Everyone Else Is.
It's not that we shouldn't try. It's not that we should give up. But we should be willing to experiment. We should be willing to break out of the rut so-o-o-o many of us are in. Stop trying to win readers and increase traffic. Start writing stuff that's interesting to you and makes you happy.
Be a pioneer. Take the road less traveled. Boldly go where no one has yada yada yada.
For one week, stop reading other people's stuff. Stop being inspired. Stop seeking new nuggets of wisdom in other people's rivers. Turn on the creative faucets, put on your thinking socks, and come up with some of the wackiest shit you can, and see what you can do with it.
Everything I Needed to Know About Networking I Learned From a Banana
What Baseball and Corn Flakes Have in Common
What My Day Would Be Like if I Had No Personal Gravity
Turn your idea into a 300, 400, or 500 word blog post. Don't write it to appeal to readers. Write it to stretch your thinking. Write it to find new connections and patterns where you've never seen them before. Write it so you don't sound like every other blogger and content creator trying to jump on the latest Twitter hashtag, hoping to eke out a few extra readers.
Be yourself. Better yet, be someone you haven't been yet. Come up with the weirdest idea, turn it into a blog post, and then leave a URL in the comments section.
Let's see what you got.
Photo credit: Leo Reynolds (Flickr, Creative Commons