This is a guest post written by Tamar Weinberg, VP of Customer Success of influencer marketing platform The Shelf, a tool that ensures that brands connect with the most relevant influencers. The Shelf's technology includes patent pending brand and ecommerce indicators.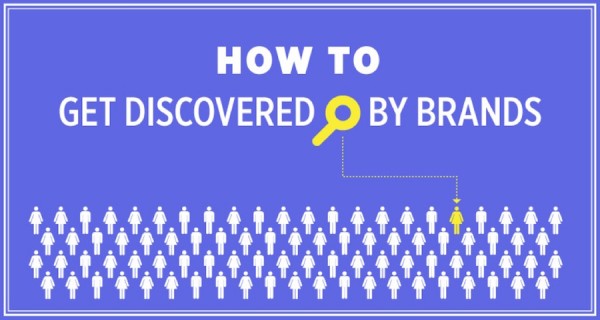 Are you a blogger looking to be discovered by a brand for collaboration opportunities? We totally understand the challenges you're facing.
I've worked with a sizable number of bloggers in the past, having written a book on social media marketing with an entire chapter dedicated to blogging. Many people start their blog and come to me immediately after two or three posts, thinking that money and recognition will come immediately.
It won't.
There are over 200 million blogs—and that's just one platform. However, even though the space is extremely competitive, there's a lot of noise and not enough signal. For you as a blogger, that's a great thing. Discovery will take time but it is doable.
My key piece of advice for all people trying to start a blog: keep at it. Work really hard and post consistently.
But more so, network! Let other people discover you by engaging on their content. And above all, keep your attitude positive and your head held up high. These days, engagement on blog posts is low. Blogs in 2015 don't get as many comments as blogs in 2010. However, as you keep up on blogging, your social proof as a personal brand will go up. Your Twitter follower numbers will rise. Your Facebook Likes will increase. You will be recognized by people who will be interested in who you are and what you do.
Now you have an established following and brands are taking notice. A few have reached out to you and want to work with you–but you may want to work with others. One of the biggest challenges you will have is how to effectively pitch and collaborate with brands. I totally recommend making the first move.
As long as you have the social proof, you're in a position to effectively pitch and build upon these brand relationships that benefit both you and your brand. Here's how we suggest that you build the relationships:
Do Your Research
Look at what other bloggers in your niche are covering. Are they working with other brands that may be interested in your audience as well? If so, take a look at how they're collaborating with these other brands and feel them out. Was it a giveaway? Affiliate offer? Sponsored post? Once you have a solid understanding of what type of collaboration they are working with, you'll have a solid foundation for formulating your pitch.
Take a look into the brand's marketing initiatives. Are they working on any existing campaigns it may be helpful to align with? It may help to check out the brand's social media channels where you may find promotional materials that help you learn about current campaigns that are worth participating in.
Develop Your Pitch
On top of your research, you may already have a few brands in mind that you want to work with. They could be products/services that totally jive with your audience and your interest level. By now, with both of these, you should have a pretty solid understanding of the types of collaborations that have been done before with the brand and other bloggers, if at all. (And if not, just make the first move and ask!)
Why does your blog align so well with their brand personality? It's helpful to communicate this particular point in your pitch. To stand above the crowd, you may wish to get creative and offer some other ideas on other types of collaborations.
After you've jotted down your thoughts, create the pitch: include a short overview of who you are, how the campaign benefits the brand, and any deliverables you'll give them. Make your email short and sweet, and if you'd like, include a media kit so that the brand knows about your audience, your social followings, and your positioning in the marketplace.
Be in constant contact
Assuming your pitch is good, those brands should be able to get in touch with you quickly. If they schedule a meeting or phone call to discuss the scope of the project further, take it. Be open to hearing as much as possible from them so that you fully understand their objectives so you know exactly what they'd expect from you and how you could realistically help them. By having this meeting, you should be able to get all the information you need to craft a formal proposal with requested compensation.
If they didn't get back to you, try again. I hate to say how many times I've dealt with people who are good people but are just bad at responding to emails. Maybe they were reading your initial contact while under the covers at 11pm. Maybe they were in a meeting. (Maybe they suck.) But don't be afraid to try again and be politely persistent until they respond. In fact, if you're passionate about them, show them you're already engaged with the content. Feature their brand in an article. Tag them on social media. Engage with their posts and show them your love of the product.
And if you're already in communications with them, that's a tipping point! Your blog has now become a professional medium, and it is important to be professional with your communications with these brands to keep these collaborations coming. This is the best step toward a long term relationship that benefits everyone and puts you in a great light.
Initially, it will feel like quite an intimidating process to be involved in this next step with brands. But at the end of the day, the brand gets visibility and you get some benefit through product, payment, and affiliation as well. After all, you're an influencer. It would be silly not to interact with people who had the If you don't have the courage to reach out, the opportunity may never present itself.