I'm hosting my first Twitter chat on personal branding next week.
I participated in my first #PRWebChat last week, and had such a good time talking with other PR professionals that I want to host my own Twitter chat. In fact, I have to thank @prweb for hosting this, and hope they will join me on mine.
I will be hosting the first personal branding chat — use the hashtag #PBchat —on Friday, April 29 at 12 noon EDT. (It's the day after #PRWebChat's discussion with Rand Fishkin of SEOmoz — I know where I'm going to be that day!)
The easiest way to participate is to go to TweetChat.com, sign in using your Twitter account, and then enter pbchat in the hashtag window at the top of the page.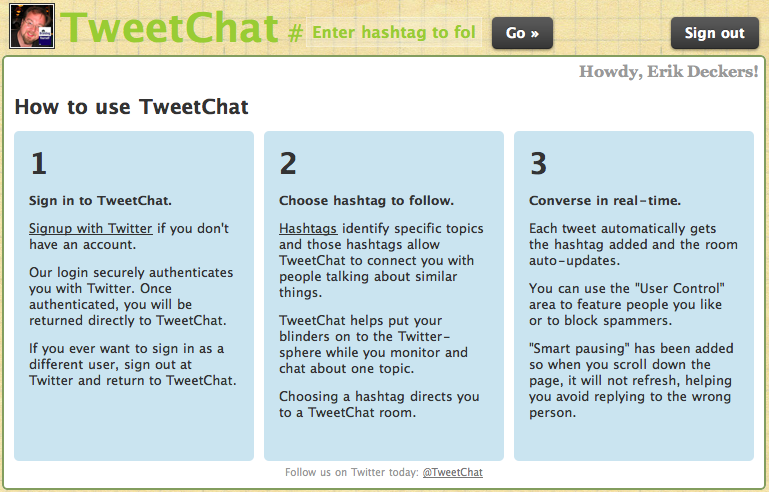 I will be posting pre-written questions about every 10 minutes, all about personal branding, and you can answer, discuss, debate, provide tips, or even ask your own questions. My questions are just guidelines, but you'll be creating the conversation.
Whether it's questions about job searching, networking, career advice, or even just growing your personal brand online and offline, we'll be asking and answering over the lunch hour on April 29. (And if there's enough interest from my West Coast friends, we'll do one for them as well, at 12 noon PDT.)
So, please block out the time on your calendar, and join us for as long as you can.