Bloggers everywhere are in revolt over Philadelphia's "blog tax" controversy. Philadelphia is requiring all bloggers to pay a $50 per year (or $300 lifetime) license fee.
Needless to say, bloggers have more than a little bit to say about this.
Regardless of whether their blogs make money, they are required to pay this tax — the city would like you to call it a "licensing fee" because tax sounds so. . . tax-y — all because a few bloggers made money from ads.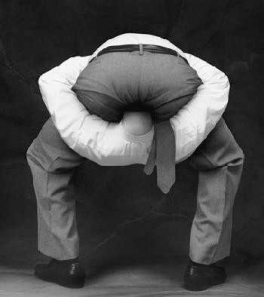 "There's often a blurry line when someone's passion becomes their profession," said Doug Oliver, a spokesman for the Mayor's office, entirely missing the point of people who try to find their life's purpose and make a living at doing what they love.
Their argument is that any business that has profit making potential, whether it's through ads or any other means, must pay the tax licensing fee, even if you only made $3 from your blog.
At the very least, this is a nuisance and one that will be done away with once Philadelphia realizes how stupid it is. A step above that, it's a First Amendment violation, and it's going to take someone like the EFF or ACLU to step in and fight this. And worst, Philadelphia is only going to contribute to the brain drain of their city as smart bloggers leave the city in search of a less taxing locale. (Note to Philadelphia bloggers: come to Indianapolis. We'd be happy to have you.)
Other cities have tried requiring licensing fees for organized protesters and those were defeated in the courts under First Amendment grounds, so hopefully Philadelphia will be soundly spanked and other cities will learn the folly of trying to levy a tax against people who barely make any money doing what they do for their passion.
While one could argue that it's "only" 50 bucks a year, or $4.17 per month, it's the principle of the thing. Most bloggers spend hours a week on their hobby, often already paying for domain name registration, site hosting, templates. They buy blogging books and attend blogging conferences. They already pay to pursue their hobby, and now Philadelphia wants to get their grubby little fingers into everyone else's pie.
What's next for Mayor Michael Nutter's office? What passion can they suck the life out of with another tax licensing fee? Maybe artists or athletes or people who grow their own vegetables?
What do you think? Is Philadelphia being unfair, or should they charge a licensing fee to bloggers? What's the upside? What's the downside? What's to keep all of Philadelphia's bloggers from moving out to the suburbs (or Indianapolis) and thumbing their noses at their hometown?