The term "social media expert" is thrown around and debated so much, it has nearly become a punchline.
Someone told me once that when the economy recovers and the bartenders and waiters get their old jobs back, the number of social media experts will be cut in half. And I keep reading lately that a lot of advertising agencies are starting to embrace digital media as one of their new offerings.
Meanwhile, there are real social media firms who have been using the product for more than a few weeks, don't limit their Facebook time to playing Farmville and Pirate Clan, and don't think that ROI is the name of that Canadian goalie playing for the Colorado Avalanche.
So when you go to hire your next social media consultant, ask them these questions, and pay careful attention to their answers.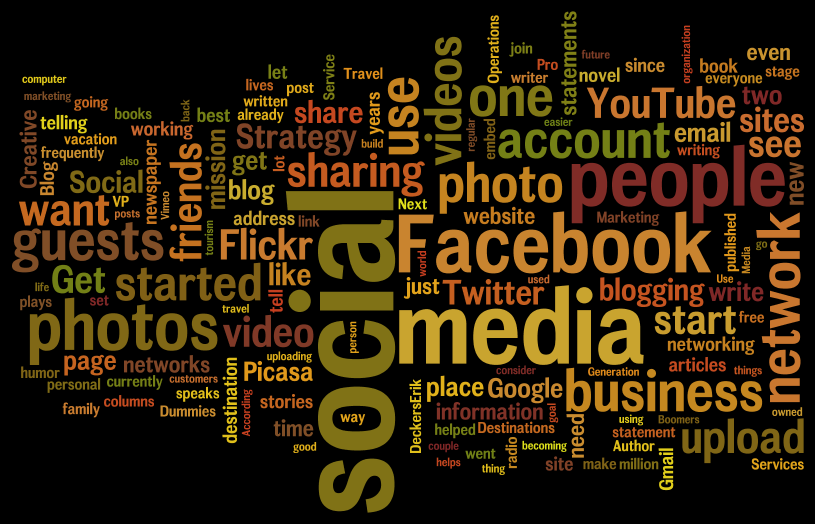 1. How long have you been blogging? How often do you publish? The correct answer is anything longer than a year. People who write about a particular topic have to know something about it. And your social media expert can and should be blogging about some aspect of social media. Basically, if they're not blogging, they're probably not doing their job correctly.
They should also be publishing at least once a week. More is better, say, 2 – 3 times per week. But if they go for a few months without publishing anything, they'd better have a good reason why. "We've been executing some national campaigns for our clients, and I barely have enough time to sleep" is a pretty good excuse. A blank stare and a mumbled "I dunno" is not.
2. What blog platform do you use? The correct answer is "WordPress dot org. If they say WordPress.com, Blogspot.com, or anything else, ask them why. Anyone who has the technical knowledge to use WordPress.org will have the technical know-how to use the other tools you may need for your campaign.
I say this as someone who has different blogs on different platforms. I really like Blogspot.com for my personal blog, my favorite short blog platform is Posterous, and I will acknowledge the existence of Joomla. However, I embrace my elitism and snobbery when it comes to WordPress.org for client blogs.
3. What are some automation tools that you use? You don't really care what they say, you just need to hear that they have an automation process. They should talk about things like Twaitter.com, Twitterfeed.com, Ping.fm, TweetDeck, and HootSuite.
If they carefully craft each blog promotion (i.e. including yours) by hand, they either don't have enough work — which means they're new, and they're going to learn how to do this on your dime — or they're inefficient — which means your work may fall through the cracks.
4. What analytics package do you use? For measuring blog or website traffic, if they say "Google Analytics," that's acceptable. We use Google Analytics quite a bit on our client blogs. However, better yet is "Yahoo Analytics" or "Going Up," or one of the many other professional-level packages. For social media tracking, if they say "you can't measure social media effectively," thank them for their time, and ask them to leave. If they say "Google News Alerts," give them a B– for trying.
The real social media experts will either cobble together their own system (B+/A–) or use a paid service like ScoutLabs or Radian6 (A+). Just keep in mind that those services are pricey, so if you want top-notch analytics results, that will be added to your budget.
5. What kind of ROI should I expect? Trick question: they shouldn't be able to answer right away. Anyone who promises you a specific increase is just guessing. We'd love to tell you that you'll see a 25% increase in sales, but we can't. We'd love to say that you will see amazing growth in just a few months, but we can't. The truth is there are too many variables to make an accurate prediction, just like with any marketing. We can't predict the future, but we can measure it when it happens.
Follow up question: What kind of ROI have you gotten for other clients? While you would like to see significant numbers, what you're more interested in is whether there are any numbers. A good social media practitioner will be able to track what business came from their campaigns.
Most of the social media poseurs will not be able to give you a good answer to most of these questions. Your true social media expert will have more than just a deep understanding of the tools, but will understand how to find your target audience and be able to create the right messages to reach them. But they should also be able to answer these five questions satisfactorily.
Photo credit: Pro Blog Service generated by Wordle.net
Yewenyi (Flickr)