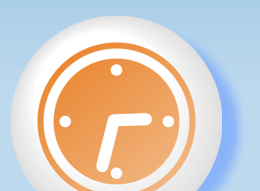 There has been a lot of news lately on how companies are really not hiring right now. A recent report talks about how a companies are hiring temp workers, but they are not hiring them to stay. In the past, a common practice was to test drive a worker then offer them a position. Hiring them as full-time employees is not happening right now.
So, who is getting the work done?
When I joined ATA Airlines back in 1997, George Michelsons brought in Bain and Company to basically prepare the company for sale. The process was to get rid of a lot of people and put more jobs onto fewer people. While this strategy worked around the country for Bain, it usually preceded an upgrade in office automation to ensure the work could still get done.
The office automation phase did not occur at ATA Airlines.
The result was a lot of stressed out people carrying around their imaginary trays trying to figure out how they were going to fit one more item onto an already heavy load. No longer were people interested in teamwork, they were more interested in self-preservation. It created a lot of ill-tempered people in the process.
As some of my clients reveal their corporate cultures, I am finding similarities to what I experienced at ATA Airlines. No one has time to commit to anything above and beyond what their core responsibilities are. According to the Wall Street Journal, it is not projected to get much better – CEO's are reluctant to hire.
What are the solutions?
The easiest is what is being done by some today. Hire temp workers to get things done. They may cost a little more in the short-term, but allow you to avoid the headaches of hiring employees and their costs over the long-term. There are a lot of companies providing these services.
Sometimes, just hiring a grunt worker is not enough. Sometimes you need a professional person to do the work, you don't have time to do. There are companies being set up that can act as your Marketing Department, your Accounting Department, or your HR Department. They can do it at a cost that is far cheaper than hiring full-time employees, but are focused solely on getting work done for you.
So, look around and ask yourself, are you and your colleagues a bunch of stressed out grumpy people not really accomplishing much because there is too much to do? There is help out there that can help your company meet its strategic goals for the year.
We actually put together a white paper on the ROI of outsourcing blogging and social media. You can download it here, if you want to take a look.