LinkingIndiana.com recently conducted a survey of social media usage among Hoosiers, and found some rather surprising results.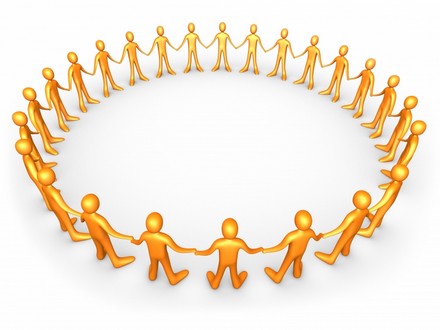 For those of us who work in the social media realm, it sometimes seems like everyone is using social media. We're often surprised to find people who aren't on any kind of social network or don't read blogs, and I've wondered if they have ever upgraded to an electric typewriter. But there are still a lot of people who aren't on it, although thanks to programs like Facebook and Twitter, that number is shrinking greatly.
The number one finding? Social media is now mainstream with Hoosier businesspeople. It's not a flash in the pan, or a passing fad (like some people called the Internet 15 years ago). Rather, it's a real way to do business.
According to the survey of more than 300 respondents, we know the following about our social media habits in the Hoosier state.
94% use social networks weekly.
77.6% use social networks daily.
Facebook and LinkedIn are used most often by 86.1% respondents.
Facebook is clearly used for personal activity.
Despite growth in social media use, Hoosier businesses are lagging in adopting social media:
Over half (52%) don't have a blog.
Less than half polled (42%) think their employer is effectively using social media.
With these numbers, we can draw a few conclusions, which we will explore in future blog posts.
Social media is no longer the next big thing. It is the thing.
B2B marketers should consider launching marketing programs on Facebook. Sure, it's primarily being used by people to keep up with family and friends, or to play Pirate Clan and SuperPoke people. But it's still being used by businesspeople, students, retirees, home makers. People are using Facebook like crazy, and you can't ignore it anymore.
Take care that your campaigns are done correctly, and aren't just bludgeon-over-the-head ads. Facebook users don't use the site for business, and won't respond well to typical B2B engagement strategies. You can still reach them with fan pages and similar strategies; this is where the "social" in social networking becomes important.
Only 48% of business people have a blog, yet it's the one piece of social media that has not changed in nearly 10 years. Blogging is still a great business solution. Search engines love it, forward thinking companies have embraced it, and your customers are reading them, including your competition's.
While we love Twitter and Smaller Indiana (I got this job and company because of Smaller Indiana), they aren't necessarily the best place to spend marketing dollars when you're trying to reach a large audience. Smaller Indiana is a great niche network, and if you wanted to reach some of the state's influencers, it's the place to be. But if you're trying to reach a wide audience, there are better options.
There are a lot more points to the report, and some that deserve their own post, rather than giving them short shrift here. We'll explore the important points and discuss the implications for Hoosier businesspeople and the marketers who want to reach them.
Download a copy of the 2009 Indiana Business Social Media Use Survey Survey here.